For the latest in our series of interviews we have Hamburg-based Ben Champell.
Ben Champell's sound is a mix of dark pressing techno beats and hooking melodic tech-house tunes all in a lower range of speed than techno music is usually played. Withi the past 8 years Ben released his tracks & remixes on labels like Funk, n Deep, Complexed Records, Stick Recordings; Soupherb Records or Jannowitz Records. Musicwise his homebase he found at Complexed Records the imprint of techno legend Drumcomplex and Blufin Records based in Cologne.
We spoke with Ben about his latest release 'Close To You' , and you can find our more about the release HERE.
Hello! Thanks for your time!
How does your creative process start?
It's always different, sometimes I just have an idea on the way and then work on it later to implement it or I start with a blank sheet of paper and let myself drift, test it out and see what comes out in the end.
Speaking of making music, your latest EP 'Close To You' is set to be released on April 22nd. What can you tell us about the upcoming release and the idea behind the release?
Close to you is a very special EP for me as it is released on OFF Recordings. A label I never thought I would be a part of before. The two tracks could not be more different. Close to you is a rather warm forward pushing techno sound with analog influences and a fancy vocal. whereas Poison Alley is very functional and minimal to the point.
It was stated that the title track "Close To You' features vocals, so as a producer and a DJ how much are catchy vocals important for a track, or do you prefer some other key element?
For me it is always different which one becomes the key element of the track. In Close to you, for example, the vocal was added at the very end, so the track works very well in the club without the vocal. With "filthy chords" (released on Complexed last year) it was the other way around, I started with the vocal and the track came out bit by bit.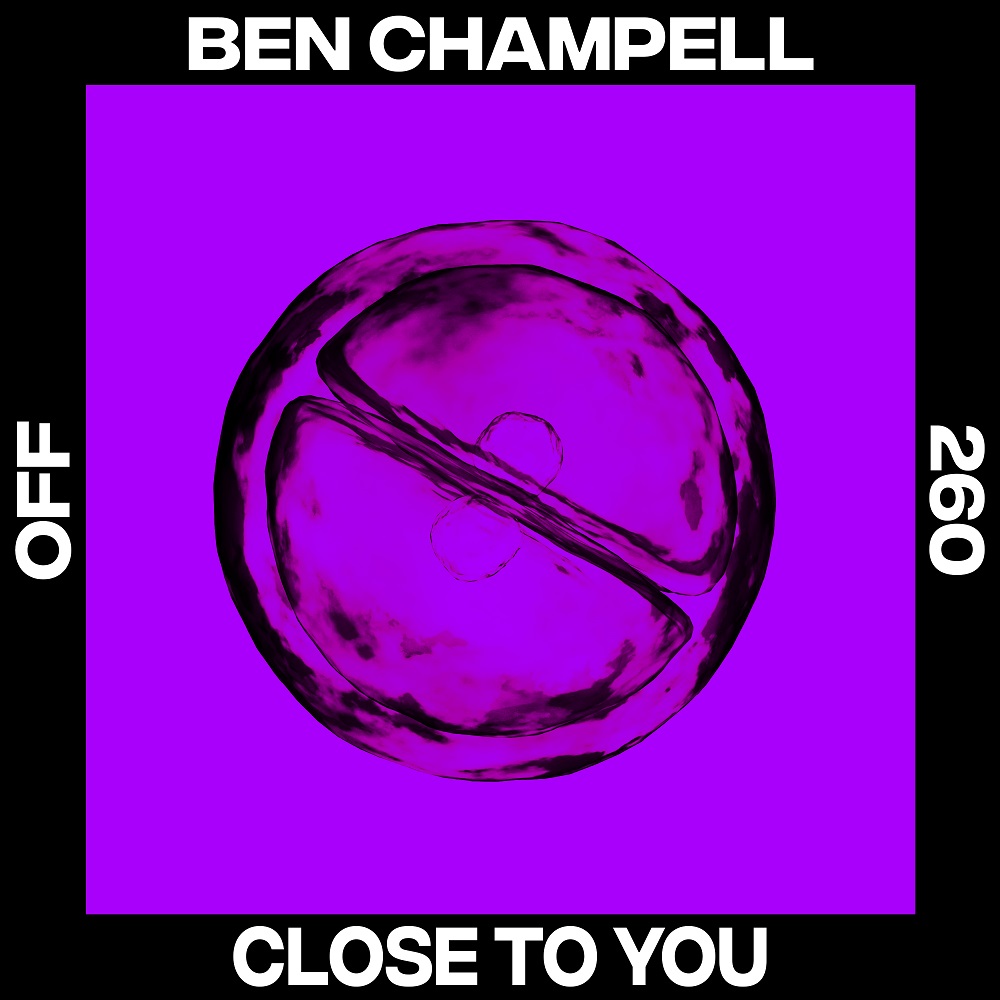 EP will be released on Off Recordings, so what can you tell us about your collaboration with the label?
It's already my 2nd EP on this for me special label. I am proud to be a part of it. The collaboration is very friendly and professional, it's great fun.
Do you believe that an artist has to be both producer and a DJ?
Nowadays, it's almost inevitable to produce in addition to deejaying to attract attention in the industry. I wouldn't say it's impossible, but it's very hard to get ahead without your own productions.
As a DJ who played 4-5 hours long sets, do you think that one-hour-long set is enough for a DJ to provide a proper musical journey for the crowd?
It depends a lot on where you present yourself. Often you don't have the opportunity to present yourself for more than 1-1.5 hours at big open airs, for example, so the track selection has to be on point to captivate the crowd and stay in their memory.
Since 2012 you made over 250 original tracks and done many remixes? Can I ask you if you have favorite projects or tracks you are especially proud of?
I think every track is special for a producer. A lot of time and love goes into each one. So it is very difficult to name favorites. But I could say that I always have a special feeling for the tracks that have been created in collaboration with great and well-known artists over the years.
What are your plans for the near future? What can we expect from you? Are you working on new music?
At the moment I'm working with great colleagues like Drumcomplex, Sole Lorrente or Tom Wax on new collabs. But also new EP's of my own are in production.
Where can our readers hear you play in April?
I will play a few gigs in my hometown Hamburg at my favorite living room Club Frau Holle.
Feature image credit: Hauke Thimm