Mystik Vybe is an artist who grew up in a musical environment and started playing different instruments when he was a little boy. He started DJ-ing in 2011 and studied music production in London, and over the years he played in cities like Bucharest, London, Ibiza, Barcelona, Madrid.
We spoke with this producer about his new EP named 'Flux'. Grab your copy here.
Hello! Thanks for your time!
For starters tell us something about your Mystik Vybe project?
Mystik Vybe project was born because of my passion for electronic music. For me electronic music is something special, something mystical, something from fairy tales.
Hailing from Bucharest, a city with a big underground scene, how would you say the Romanian capital has shaped your style, or did London have the bigger influence?
I grew up listening to progressive and deep house, those genres of music were very popular in my country at the time. My first big rave was with John Digweed at Mission in Bucharest, followed by Sasha and Hernan Cattaneo. You can hear the influences from that period of time in my melodic tracks. Then I moved to UK and I had the chance to see for the first time Marco Carola playing at Fabric, London in 2008. His set was amazing. I start following Marco regularly in places like Ibiza or back home at Sunwaves in Mamaia. He was the reason I started DJ-ing. I love the way Marco connects with the audience through music. He is so inspiring to me.
How much has the musical environment you had in your childhood home and playing different instruments affected your music or musical knowledge and help you when you are making music today?
The way I start a track is by playing with my keyboard either a riff or a bass line using different synthesisers. Then I lay the drums and the other elements.
Speaking of making music, how does your creative process start? As a producer do you prefer some key element you want to hear in a track?
If it is a melodic track I like to start with the riff, if it is a dub track I like to start with the kick and the bass. Love using organic synths.
You have recently released 'Flux' EP, which comes with two original tracks and a remix. Can you tell us something more about the tracks 'Flux' and 'The Dark Runs'? What was the inspiration or is there some story behind the release?
"Flux" EP is inspired by the deep sound of Berlin. I am a big fan of Keinemusic crew and both of the tracks from the EP have influences from their sound.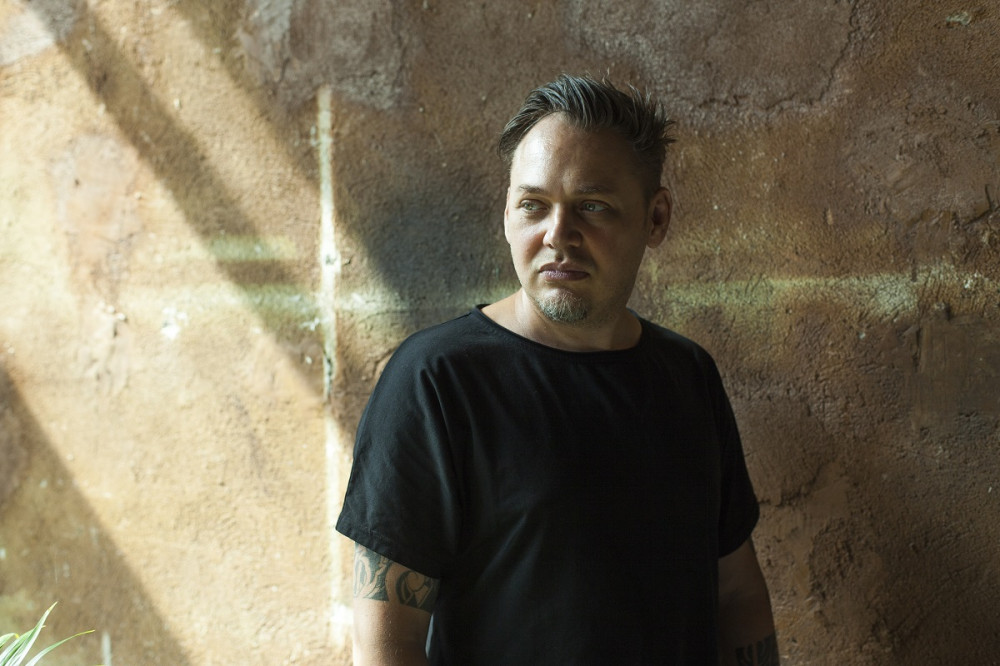 The title track is a collaboration with Kieran Fowkes, how has this happened?
The title track was produced before I meet Kieran, with a vocal from a sample pack. Then I start working with him and I thought his voice will match perfectly with the song so, I sent him the instrumental, he record the vocal, send it back to me and Flux was re-born.
Onur Ozman also remixes the title track, can you tell us something about his twist of your original?
With his unique analog sound, Onur Ozman is one of the best producers in the world when it comes to House and Melodic Techno. He did a great job with the remix.
How are you satisfied with the feedback so far?
The EP did very well on social media. I received massive support from some of the biggest social media channels in the industry. Now I expect the tracks to be played by the big players of the game in Ibiza, Berlin and other places in the world during the summer.
Your latest release is out on Deeplomatic Recordings, what can you tell us about your collaboration with the label?
Deeplomatic Recording is my family. This is my 3rd EP released by the label. We shared together good moments over the years when I played for them in different venues across Europe. I'm sure many will follow in the future.
Any upcoming releases or projects?
I have fresh music waiting to be released and a big surprise for the summer which I can't tell you about at the moment. Please follow my social media for updates.
'Flux' EP is available on Beatport and Traxsource.