In our latest interview we spoke with Techneck, a DJ, producer and a resident DJ for OMA Global Radio about his latest release 'Give Me a Bassline 2022 Remix'.
Enjoy the read and grab your copy of the track HERE.
Hello! Thanks for your time!
How would you like to introduce yourself to our readers? Who is Techneck? Tell us something more?
Techneck is a Dutch producer and DJ who has loved Techno since the 90's when I first discovered the genre in a club called Night Town. I've always had some interest in production but never had the intention until 2019 when I finally had some spare time and bought the equipment to produce some tracks. It all started with some experimental tracks, but now it's Techno and Tech House for sure.
Hailing from the Netherlands, how do you think that the scene there is shaping your significant music, or do you believe something else is inspiring that sound?
The Netherlands has one of the best dance scenes in the world, when I produce I always want to create my kind of funky touch in my tracks. I've been a drummer since I was 4 years old and I love to play the drums on funky tracks. The groove is amazing and cannot be missed in my music.
You dedicated the first years of your career to your DJ skills, and you have achieved No.1 position in Mixcloud as the best praise for it there is. Do you think overall DJs should care more about their skills besides track selection?
Practising your DJ skills is more important than your track selection. You can play the best popular tracks, but if your transitions are bad, people won´t listen to your mixes. I personally love to make a better track by mixing 2 or 3 tracks together.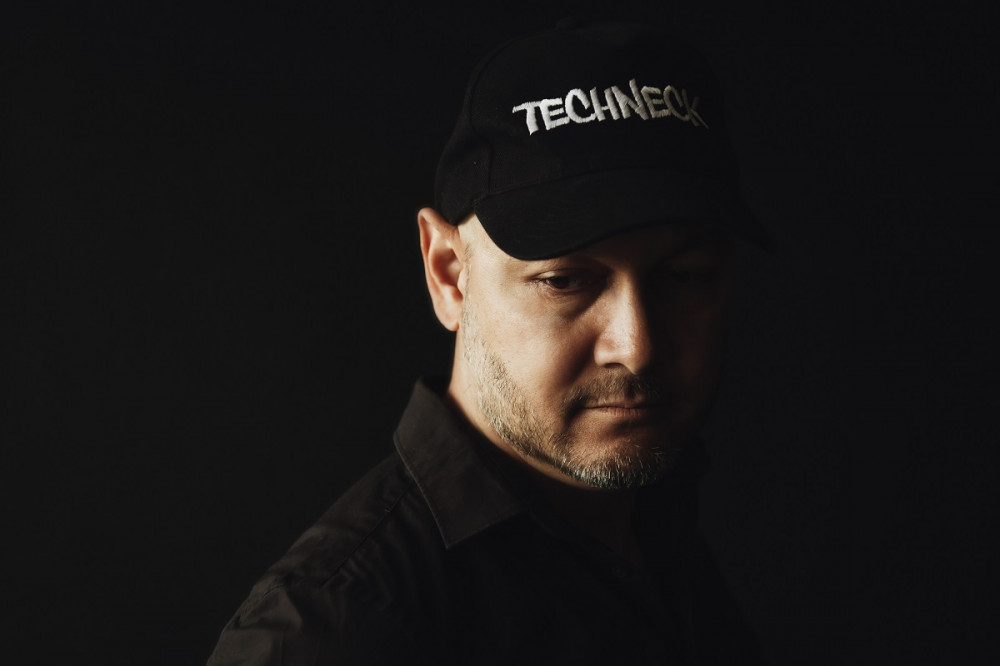 You are a resident DJ for OMA Global Radio on-air and hosting your own radio station Techhouse NRG Radio. Do you feel this role you have is as a sort of evangelist of the crowd for introducing tracks to your listeners? How do you see your role on the radio and on the scene in general?
I hope the people listening to the radio station feel like they are at a festival when they hear me play the tracks in my mix.
It should always be a party.
You are A&R manager of the Italian record label Ritmika, what can you tell us about your work with the label?
When the publisher first approached me about being their A&R manager, I couldn't resist. I really want the label to grow and I think I'm doing a great job of seeking out strong talent with some of the best tracks for this label. Ritmika has never received so much positive feedback from international DJs and I only want the best for the imprint.
Your brand new release is called 'Give Me A Bassline'. Can you tell us something more about it?
"Give Me A Bassline" was my first release ever back in 2019 just before the Corona pandemic. I've received a lot of positive feedback from all over the world. After 3 years I felt the track needed an upgrade and I made it more groovy.
The publisher loved the idea and we released it on my own record label Ritmika.
Speaking of making music, how does your creative process start? As a producer do you prefer some key element you want to hear in a track?
I always look for a great sample, which could be a vocal or a sound or even a top loop. I start with an 8-bar or 16-bar loop and fill it in with more sounds and drums till I think the loop sounds great for a track. Then I will start making the intro to build up the track, a view drop, a climax and an outro.
Do you have any other upcoming releases or projects you can tell us about?
Rebels Records just contacted me in order to see if I was interested in making a techno track for their album "Let's Techno". The deadline was the 25th of July. So I start producing and within 4 hours I finished my techno track called "Timeless". The label was very excited and loved the rhythm of the track. It is a hard techno track with a funky twist, which I prefer to produce in all of my releases. I have another 2 Techno tracks ready in collaboration with an Italian producer. Italian Techno and Dutch Techno are a great combination. I also have a techno EP ready and I am currently looking for a great record label to release it on.