Ritzi Lee is the alias of Steve Liem – a techno producer with an incredible discography and long-term supporters including Dave Clarke and Ben Sims. Previously releasing his assured strain of visceral techno on labels like Theory Recordings, Suara and Symbolism, Ritzi Lee now returns to the Mord imprint with the final part of his Negentropy series.
Across five distinct techno cuts, Ritzi Lee takes us down the rabbithole into the dark depths beyond. It's a place populated with pounding kick drums, crushed snares and fizzing hi-hats, where disorientating rhythms and paranoia-inducing sirens compete for your attention. Lee creates an at times unforgiving and punishing atmosphere, but never loses sight of his incredible attention to detail: there's beauty and tranquility here as well, you just have to work for it.
With the EP out this week, so caught up with Steve to discuss his background, approach and the impact the imminent ADE has on local artists.
Greetings Steve! Thank you so much for your time! Being present in the Dutch techno scene for many years, how would you say the scene has changed?
Thanks for having me for this moment. It's a pleasure.
Looking at it from the music side of things, many of the techno producers doing it for a long time, always managed keeping the pace on their output of releases year in year out. This has been going on already for at least 30 years. On the club scene side of things, during the years the Dutch scene needed to take some heavy blows by seeing a lot of places close that are considered the pillars of techno and house music in general. During the years we've also seen a big change on the social networking side of things. Events come and go during the years. Same goes for DJ's. And I always see a trend change every 7 years, where certain styles are suddenly a hype, and after that disappearing again. They might appear in a new form, but the core is the same. Talking about influences from trance, hardstyle / hard house, early rave music, hardcore, and back again to minimal and groovy, and having the same cycle all over again. Despite all that, we still have a refreshing ongoing development if we talk about techno music with none of those above influences, where the mindset is about creating non-conventional productions and signature sounds.
But there is one concern I need to emphasize. In my opinion a lot of bigger club nights these days want to look too much like big festivals programming the same type of music like on all the generic festivals. Which creates a bit of a disturbing situation? You see, I know for a fact that there is a lot of raw talent walking around. However, the chance to give the talent the proper exposure is very minimal. In my opinion there should be room for development for the sake of the future. There is also another issue I should emphasize. A lot of artists that gained knowledge and experience over many years are also missing a stage on this moment to share their output to the crowd. Also, there I know for a fact that these artists have the potential to make a great clubbing experience and share inspiration. Shouldn't that be one of the biggest objectives? Share, inspire, be inspired, develop, grow, from generation to generation? Instead the focus is to much on virtual statistics online that pretty much determine what should be played and who should play. And the local artists are pretty much neglected. It's not just a problem in the Dutch scene. Who made those rules? I feel the only way to make the scene healthy again is a big reset.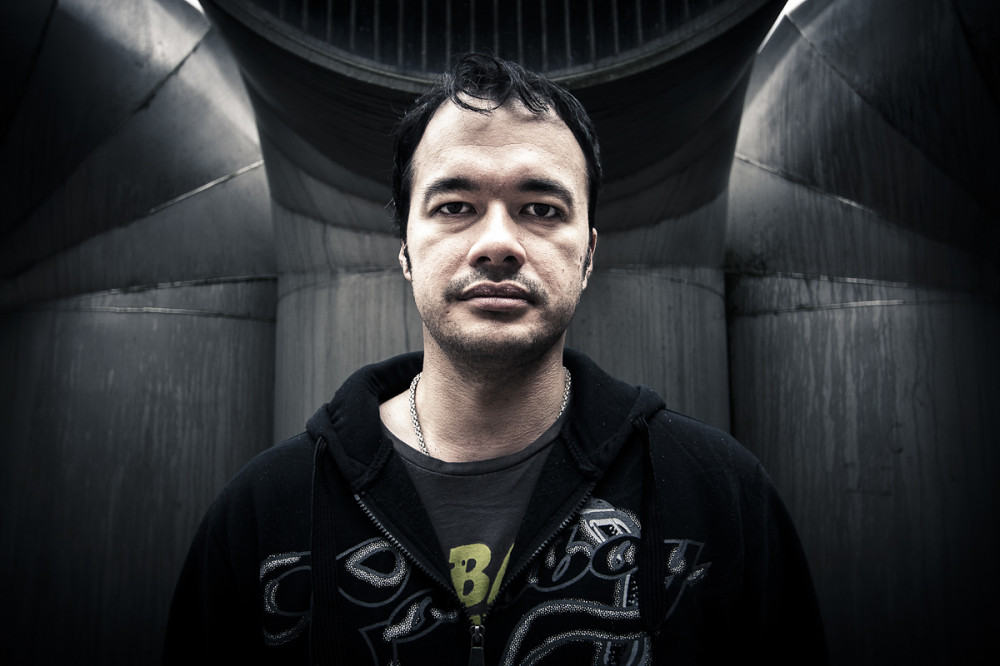 How would you describe your particular style of techno?
I think it's best described as ruff edged with a minimalistic approach but making sure to keep it warm sounding. Another signature in my tracks is the way how tension is developed through the whole track, which makes it suitable creating a certain moment or atmosphere in a live set. Tension for me is one of the most important elements in techno music for moving a crowd. My style is also heavily based on the cultural background that I'm fortunate enough to have experienced during the years. It's like one big red line through the history of electronic music, from the US to Europe, and all developments involved getting to where I am now with my music.
What can you tell us about your new EP – there is a quite high concept theory behind the series, correct?
True! For those who followed me a longer time, people might have noticed I'm always trying to approach the forming of a release as close as possible to a certain concept that I want to picture in my mind. When I did the tracks for all the 3 parts of the Negentropy series I wanted to develop a story line about past, present and future touching the thin line between nature and the course of technological developments. From the track selection, sequencing, the track titles, EP names up to the graphical design for each part. In the end when all 3 parts are dropped you have a complete picture where all the little puzzle pieces fall together.
In my early years I was a mathematics / physics student at the University of Amsterdam. Concepts like General Relativity, Chaos theory, Algebraic Topology, Quantum Mechanics always triggered me. After I finished university, I followed a career as software engineer and later on as DevOPS engineer. But even during those years the stuff I studied at university I never really let go. Keeping that in mind.
Also take in account the technological developments from the early 90s up till now. In my line of work, I'm aware of how these technological developments took place, and realized that each newer improvement is based on restructuring and optimization of previous ideas and architectures. Pretty much how all types of developments take place; talking about software development; cloud technology, but also mathematics and physics. When studying natural phenomena, it's about looking in deeper and deeper. The deeper you observe, the more mysterious it gets, which is the total opposite of the technological world in a way.
I wondered if there was a way how to express this in a "techno music" way. During the COVID period I wrote a lot of tunes. Some intentional and some spontaneous. The so-called set of rules for making techno music is very suitable for expressing abstract concepts in science and technology. Which is the thinking part that has to work. Next to that there is a big part of what feeling or emotion a sound expresses. Rather subjective. However, it is in my opinion still an art form. Like painting. Each artist applies their own color pallets as tools to create / express something, using their feeling and mind.
It comes on vinyl – is the format of your releases an important concern for you?
Actually, it is. It's kind of the aesthetics that comes with it. Same as how you would value a real painting on a canvas compared to a digital image. The only thing now for many labels it became 10 times more difficult and expensive to realize a project on vinyl. The raw materials that are used; the pressing plant costs; the mastering; and lately also the print work for the labels and covers. But still, and especially when it comes to MORD records, it's difficult to let go of the idea to do purely digital releases. The love for vinyl is just too big to change. And with that said hopefully people will see it is definitely not a commercial revenue thing. If it was just for cashing money, digital only releases would be the easy way to do it. For vinyl itself it would be wonderful already if we break even earning back all the investments done for pressing a release.
With ADE coming up fast, how are you looking forward to it? It must change Amsterdam in a big way for local acts!
Every year I really hope for the best for the local scene. Many years to much attention is payed to only the big productions, setting it up with (on paper) the most iconic line-ups that you can find in all festivals. But it's also the price we pay for ADE being the biggest (?) electronic music conference in the world. I still remember how ADE started in the early 90s in one conference building with just 2 rooms. On the Saturday I will play at an event called "Amsterdam Techno Sessions". The people behind the event I know for a long time, and I know they go for it for 100% supporting the local scene and showing people there is more than just what you see on the festival line-ups. And they manage to have a full club every time when they have a night. For me that looks like a healthy development of the local Amsterdam techno scene. And that people really want to see and hear something different. I'm super happy to be involved in this as a regular name on the bill.
Where can we catch you playing in the coming months?
I've got gigs lined up in Belgium, Amsterdam, Luxembourg, Germany, Spain, UK, Columbia. Thailand. Super excited to slowly being able to DJ around after many years of hiatus. Catch up with my social media regarding the know-hows.
Are you working on other new music?
Yes, new projects are forming again for the next year. But next to MORD I've got a big album waiting to be dropped on SYMBOLISM UK. For those who closely followed Ben Sims his DJ sets, they might have spotted some of my tunes that will appear on the album. We're just slowly building up the tension before coming out with a big bang. 😉
Is there anything else you would like to mention to our Only Techno community before you go?
I'm just hoping you have the chance to join me on one or more of my events anywhere!
Grab 'Control' EP here.