MOGA grew from three to five days for the first time this year, and there was still barely enough time to soak up its many magical offerings, from music to food to culture. It also offers a rich OFF programme with an array of art, wellness and insightful talks that get you thinking and reset your soul. The music is a superbly curated mix of international names and local talents and that mix, which is also reflected in the diverse crowd, is what stands MOGA out.
Essaouira is a city that can be discovered from so many angles. Its Medina – or the Old Town – is protected by 18th-century ramparts called the Skala de la Kasbah, which has been used as a set for various film and TV productions including Game of Thrones and is a UNESCO World Heritage Site. The local beaches offer surfing, windsurfing and kitesurfing and MOGA offers a rich array of things to do aside from the music.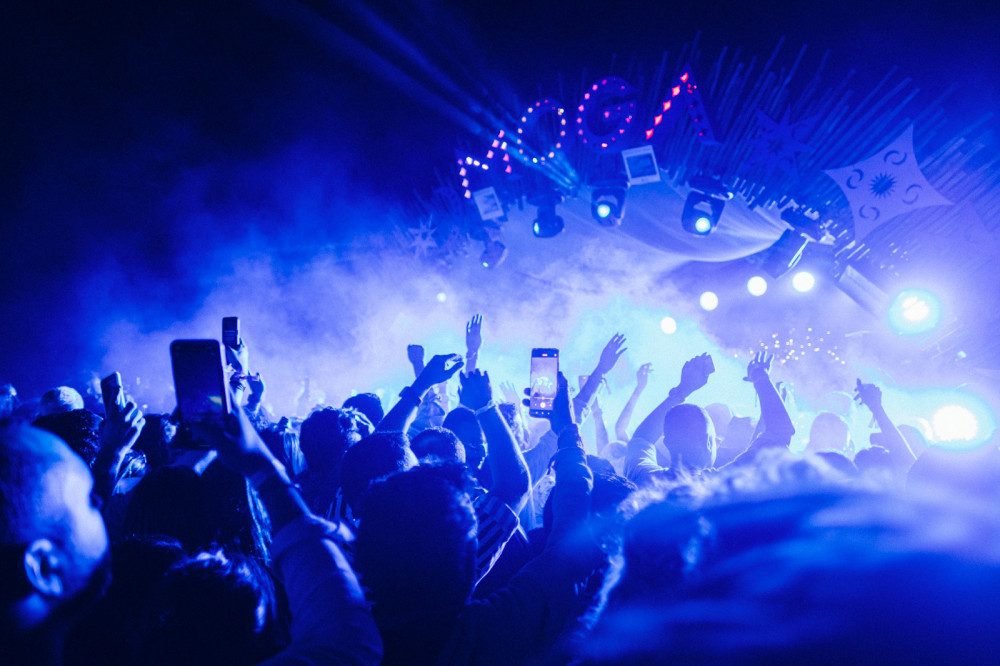 These include exploring the souk which is set up with an array of local brands and wares. They offer all sorts of things from face painting to hair braiding. Or you can fill up on delicious food such as oysters, seafood pizzas or paëlla. Or you can just chill around the hotel, the Sofitel Essaouira, which has all sorts of cosy corners and lush local rugs. It is an open air space that's easy to get around, as are the five different stages at MOGA, including The Pool Stage, The Garden Stage, The Wild Stage and more.
The first show at La Sqala on day one had a traditional gnawa band playing. The scenery was mind-blowing with an incredible sunset to get things off to a flying start. On day two we spent time at both The Pool Stage and The Wild Stage, chilling in the pool in the afternoon sun. The Void sound system of The Wild Stage was both rich and clear; loud but never overpowering.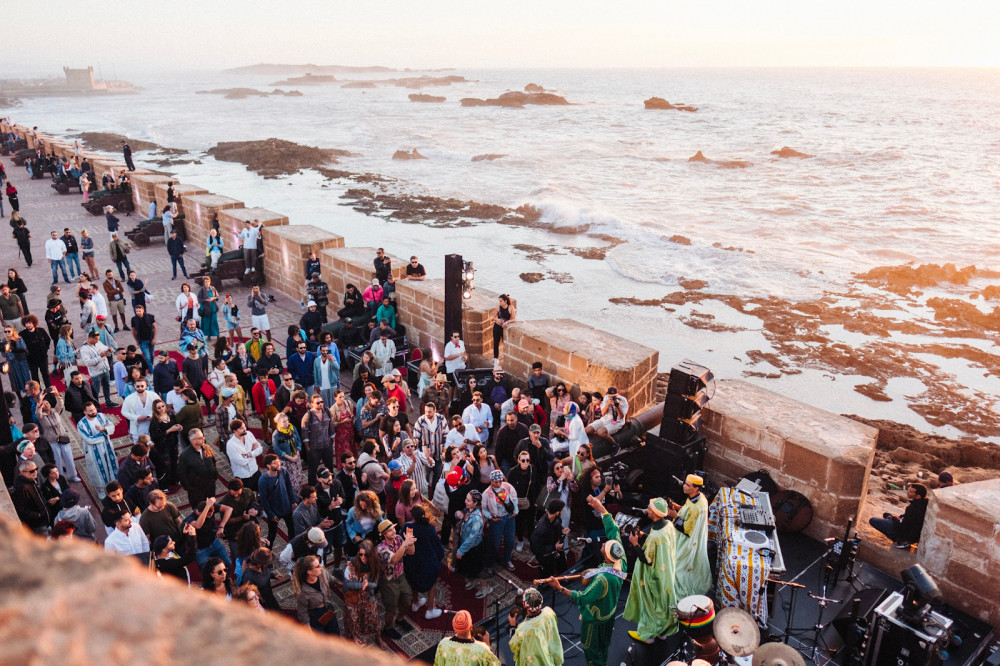 Day three highlights include Lee Burridge playing on the main stage where he mostly played melodic techno while bedecked in traditional Moroccan clothes – in fact most of the festival-goers were wearing sequins and bohemian styles. Acid Arab were also playing in the Garden with wonky left-of-centre techno and plenty of, of course, acid. The snaking bass sounds and seductive rhythms of DJ Python also got us going and we headed into day four high on life. The Garden stage was where Francesco Del Garda was playing his signature blend of house and minimal cuts – the crowd was fantastic – energetic, friendly and appreciative of the music.
In all, MOGA is a festival for the soul – it's intimate, friendly and cosy. It's about cultural exchanges, learning something new and incredible vibes. If there is one festival you do next year, make sure it is this one.
MOGA returns to Caparica, Lisbon from June 1-4th, 2023 – tickets via www.mogafestival.com.