From making music for filmmakers around the world to making techno bangers. This is the story of up and coming name on the global techno scene – Elad Perez.
Elad Perez stands at the brink of a bright and exciting future, burning ambition coupled with outstanding talent have ensured his path to the summit of the underground dance scene in Israel and far beyond its borders. Furthermore, Elad's miraculously expresses his personality and his motives in his music and every set he plays feels like a different chapter in his story.
We spoke with about his path, his music as well as his goal to raise awareness of the health issue. Enjoy the read and grab his latest release HERE.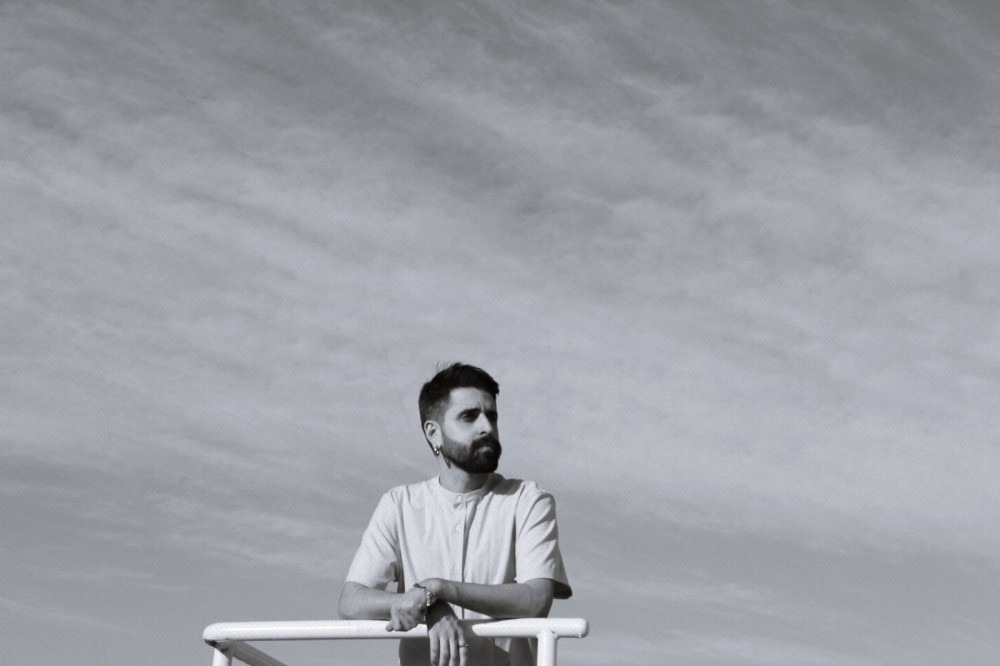 Hello! Thanks for your time. Tell us something about you discovering techno and the starting points of your career?
My story with techno music started when I was 21 (currently I am 26). Until then I had been creating EDM, mostly Progressive House. After a few years, I felt I had pretty much exhausted to work on the same genre again and again
So I was looking for a new chapter in my musical career.. I tried myself in ambient, post rock, pop, and several other genres. Things got pretty good, and I started making music for film makers around the world (movies, series, commercials, and big companies).
However, my dream yet was to play on the biggest stages. I didn't know exactly what kind of music I want to play, but I was looking for something different. One evening I went out to a party at the Block Club in Tel Aviv and there I was exposed to techno music. I felt Hypnotized.
I got home and just started looking for more techno music on youtube. I immediately fell in love. I'm glad it happened. Today, I still make music for filmakers, but Most of my career is around techno.
How does your creative process start?
That's a good question. Unlike many other artists, most of the time I have no inspiration or idea that emerges suddenly.
It does happen sometimes, But most of the time, I do not feel a creative spirit. I walk into the studio and try to get something out.
Each time there is anxiety that nothing's gonna came out.
But I think one of the things that sets any artist apart is the ability to deal with that anxiety over and over again. I just start playing around like a child in the playground, and usually, something comes out.
The feeling that you have succeeded is just wonderful. You look back, and do not understand how it all happened. You really feel like there was a divine intervention here.
One of the reasons for the interview is your Coagulation EP. Tell us something more about the release. What was the idea behind it?
It all started with my release, Factor X on Planet Rhythm. Just shortly after the release at Planet Rhythm I saw that Robert (Trau-ma owner) was looking for new artists for Traumatismo (a collection he regularly releases)
I jumped at the chance and sent "Dead People", and Robert loved it. He asked me to send more music. At that time I had no new music for him. But I said, sure, I have something for you. I'll send you soon.
At the time I was very inspired by his music. I listened to his music over and over until an idea came to my mind and with it, I entered the studio. I wanted to bring some acid techno with more modern, hypnotic, and deep vibes.
I called this EP Coagulation. I called him that following a disorder I suffer from. Called lack of factor VII. This is a common bleeding disorder, not something serious. But I thought it would be nice to raise awareness of the issue.
When I finished this EP it was clear to me that I would like to sign it on Trau-ma. Thankfully Robert really liked the EP and he wanted to release it on trauma. I was very happy. He is a great artist, with a highly esteemed label!
What sound are you bringing to the global techno scene?
I try to bring the sound I most connect to. I am very influenced by the Acid Techno scene of the 90s. On the other hand, I am also influenced by modern techno.
I think I'm trying to get the wheel back, with a slightly different narrative that combines the two.
I would say that the sound that is most identified with me is of course the TB-303, with which I create most of my music.
Tell us something about your collaboration with Trau-ma label?
I think every techno fan follows this label closely. When I was asked to send more music to the label, I did not think twice.
After Dead People was released I worked hard on the next EP, which thankfully Robert loved and signed to the label. It feels natural to me to be a part of this label.
What's your opinion on the current livestreaming trend among DJs?
I think at first it was great. This gave room for a lot of new artists to express themselves, and there were some very interesting ideas. Right now, it seems to be fading, following Facebook's restrictions.
I believe that soon the nightlife routine will return, artists will perform again, and the live stream trend will disappear.
At the end of the day, the audience loves and wants the real thing.
What is underground to you?
Underground for me is creative freedom. The place to express yourself without fear of what others will think. When I play in underground parties it is very different from big parties or festivals. At festivals, sometimes the audience is waiting for you to play the hits they love. In the underground, I feel that the more different the music, the more versatile and colorful, the more enthusiastic the audience. But to be honest, I like both types, I have no special preference.
What is the techno scene in Israel like?
Before the coronavirus entered our lives, there was just crazy hype around techno music in Israel. Most of the time, in Israel, when people say techno, they actually mean Deep House. I do not know exactly why, Maybe genres and patterns are less interesting to the people here, they just want to enjoy. There were a lot of festivals in Israel before the quarantine, the greatest artists in the world came here and parties were quickly sold out.
The scene here is different from Europe. In Europe, higher BPM is more acceptable. In Israel the BPM is lower, the rhythms are different, and the audience is slightly different. Out of dozens of clubs in Israel, there is perhaps one club where real techno is played. Now that almost all the citizens in the country have been vaccinated in Israel, the parties are back and it seems that everything is gradually returning to normal.
How would you describe the current situation on global electronic scene and in your native Tel Aviv?
It's not easy. The dissonance between the desire to enjoy and spend time at parties and festivals, and on the other hand the desire to keep our loved ones healthy. I see my colleagues in Europe and Tel Aviv, and my heart aches.
Successful DJs go out to work at every possible job to support their families.
Tel Aviv is a non-stop city. There are parties and people all the time, and suddenly everything is gone.
It's hard to say, but I believe we'll get through it. Need to stay strong together and support each other.
Only in this way will we win.
You have ended 2020 with a release named Dead People. How do you like the feedback so far?
Dead People it's a track that was originally written for television. When Robert was looking for new music for Trauma's collection, I thought it might be very cool to take a piece originally written for television, and release it on a label like Trauma. The feedback is great. I'm happy about this release.
Are you planning some new music and projects soon?
I work very hard in the studio to bring new things to my fans.
A new vinyl album, remixes from well-known and great artists, and more albums on big labels.
I look forward to returning to perform around the world and meet my fans again on the dance floor.
I send everyone to support and most importantly keep believing, we will be back soon.