After its inauguration in May with Packard, Detroit's Infolines label continues its release schedule with The Theatre. Now, label owners, Mike Petrack and Aran Daniel AKA Remote Viewing Party, are here to tell us something more about this project.
Grab the release HERE.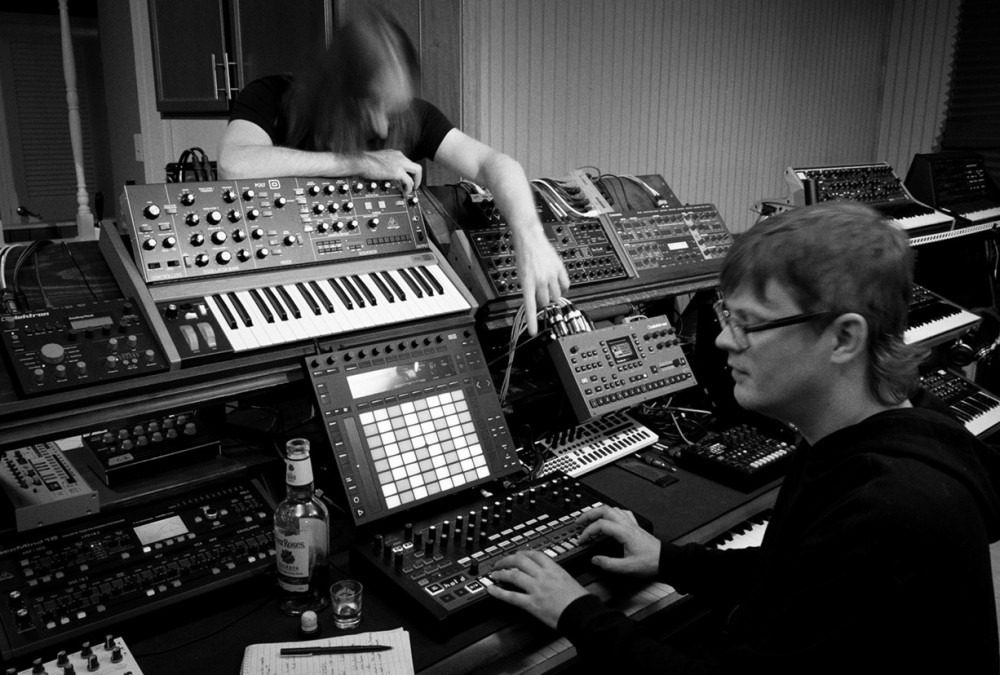 Hello! Thanks for your time! Mike Petrack and Aran Daniels are RVP! 
How would you introduce yourself to our audience? 
Mike:  We are Remote Viewing Party from Detroit.  We met about 20 years ago when I worked at a place called Record Time.  Aran was always buying trancey stuff.  It took me a while, but I brought him over to the dark side.
The reason for this interview is the release named 'The Theatre'. What can you tell us the idea behind it?  
Aran: This release is named after The Eastown Theater, a classic 90's rave spot on the east side of Detroit.  We are lucky to have one of the most exciting artists in Detroit, Ashely Worden, creating the visual art for each release.  
What more can you tell us about this VA and track selection?  
A: This is a family affair.  Collectively we have quite a bit of music being made, and sometimes you play a track for your mates and they go mad for it, then you try it out at the club and it goes off.  Then maybe we all decide it gets pressed.
The release includes your tune Outpost which is a collaboration with Motor City Strings' stunning violin solo. Would you like to share something more?  
M: It's always a really great experience working with them. We had the tune fleshed out but it needed something. We invited Erin and Brandon [motor city strings] to the studio after a gig one night and they had the string arrangement written and recorded in no time. We have a great synergy with them. It's nice to be able to work with serious symphonic players. They bring a musicality that we wouldn't be able to achieve with our machines.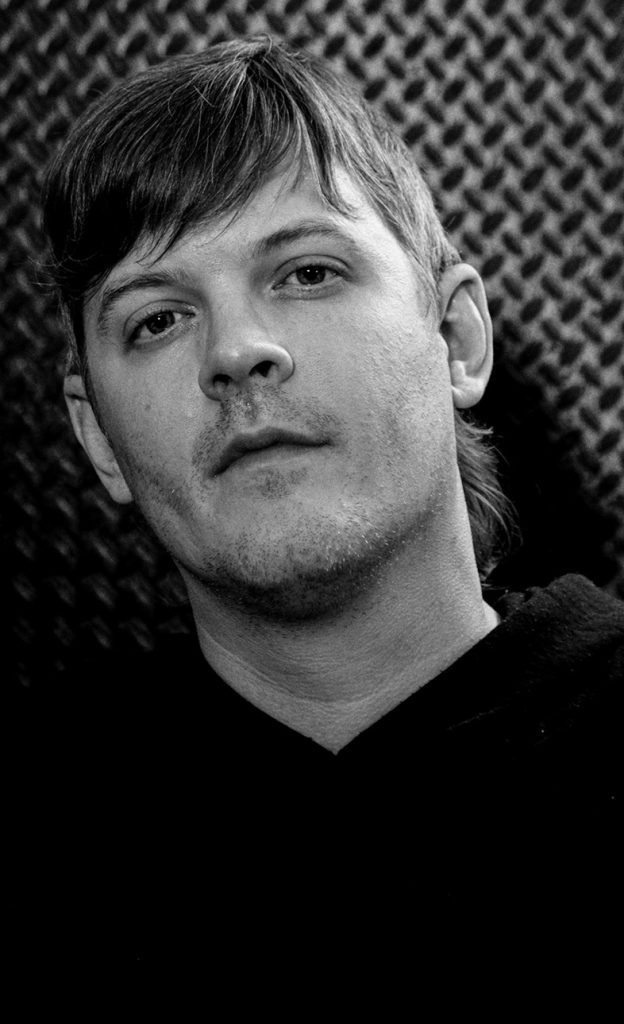 Tell us something more about your label Infolines.
M: Infolines is a collective outlet for a group of 10 or so people. The core members share a studio space which has become something of a creative hub for this extended family of producers and instrumentalist.  Like Aran said, when it comes time to put a record out we have this big pool of material to choose from. It makes it easy to ensure each release has 4 solid tunes. All killer, no filler. 
How would you describe current situation on global electronic scene?
M: There is a Latin phrase that adorns the flag of Detroit, "Resurget Cineribus," which means "It will rise from the ashes."  We've seen the dance scene in Detroit contract and expand multiple times over the years. When the commercial pressures are less prominent you see really creative things start to happen, ultimately situations like this are good for the scene when they cause the paradigm to shift.
What is the most appealing about the scene in Detroit? Is there a legacy you need to follow?
M: Techno originated in Detroit and our journey into techno has certainly benefitted from being under that influence. That history informs our musical pallet, but we're not a legacy act. We're trying to expand the definition of Detroit Techno. It's always been about looking forward and not back.
How would you describe your sound?
A: Techno, electro, and house.  We've been resident djs at TV Lounge for over 10 years now and every set is unique based on what the crowd is reflecting back to us.
What's your opinion on the current livestreaming trend among DJs?
A: It's a way to deliver content to the people, but it is in no way a substitute for the real thing.  We have streamed two sets ourselves, once for TV Lounge and once for Paxahau (the producers of Movement Festival).  It's a really strange experience being completely detached from your audience. We're definitely looking forward to being able to gather again. 
What is underground to you?
M: Underground is what you make, what your friends make, what your local scene makes. Record labels and promoters have always tried to latch on to that idea in order to seem credible and sell records and tickets. Ultimately the underground is DIY. For us in Detroit that's big sound systems in disused spaces. In other cities it looks completely different.
A: You know it when you see it. It's about community.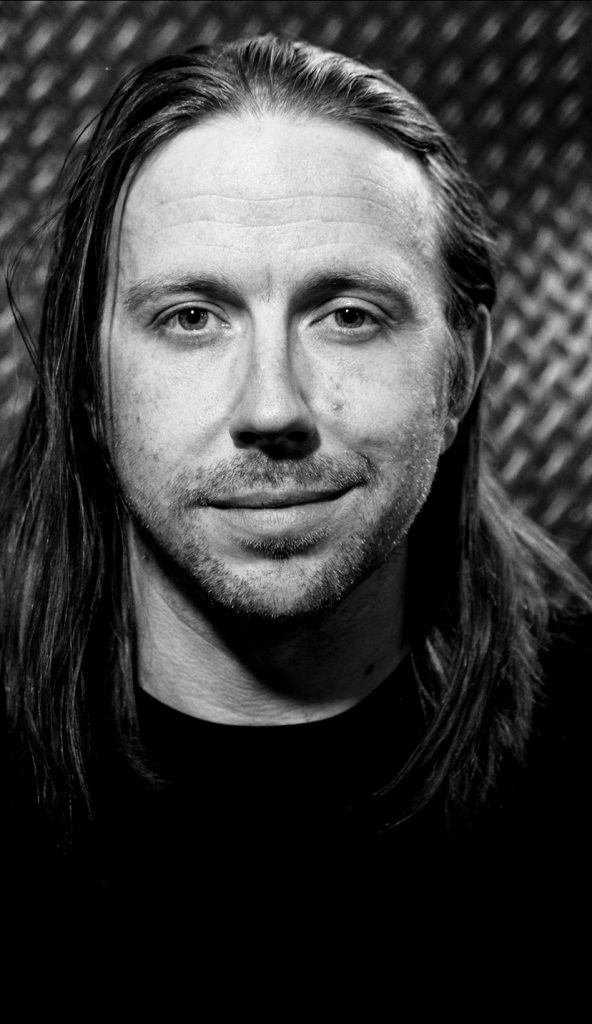 Do you believe that an artist has to be both producer and a DJ?
A: With few exceptions, if a dj wants to elevate themselves from the bedroom or local market, they need to be be making tracks. That's just how it is these days.
What are your top 5 techno tracks at the moment?
A: There's too much great music out there to boil it down into a top 5, however if we must:
Brian Kage – Werkit (Patrice Scott remix) – We Play House Recordings
SIS – Bargun (Ataxia's SuperTempo remix) – Moteur Ville Musique
Carl Craig & Moritz von Oswald – Attenuator (Carl Craig version) – Planet E Communications
Anunaku & DJ Plead – Clap Clap – AD 93
Francois Dillinger – Infinite (original mix) – Rejekt Music
Are there any new projects you are working on in near future?
A: Infolines 003 aka "Under The Bridge" is being mastered right now. The Covid lockdown has provided ample time to work on music, so expect a steady stream of releases.  We'd love to tell you more but that is to come…